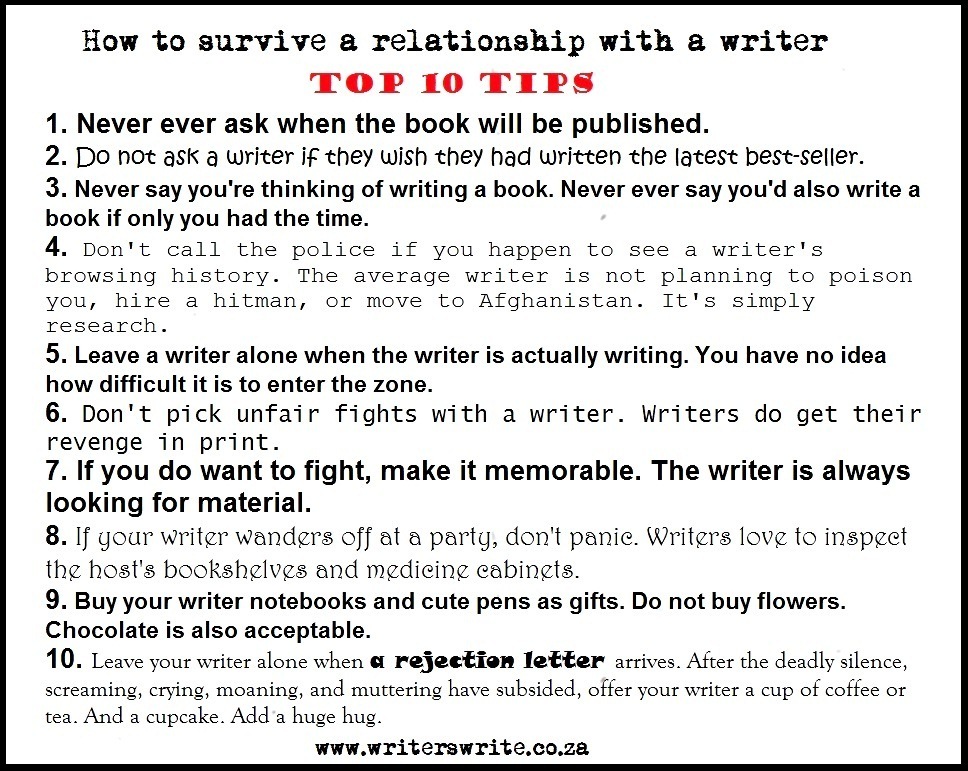 General
How to survive a relationship with a writer
This little cheat sheet comes in handy, when you are in a relationship with a writer. Please pay close attention to #4 and #5.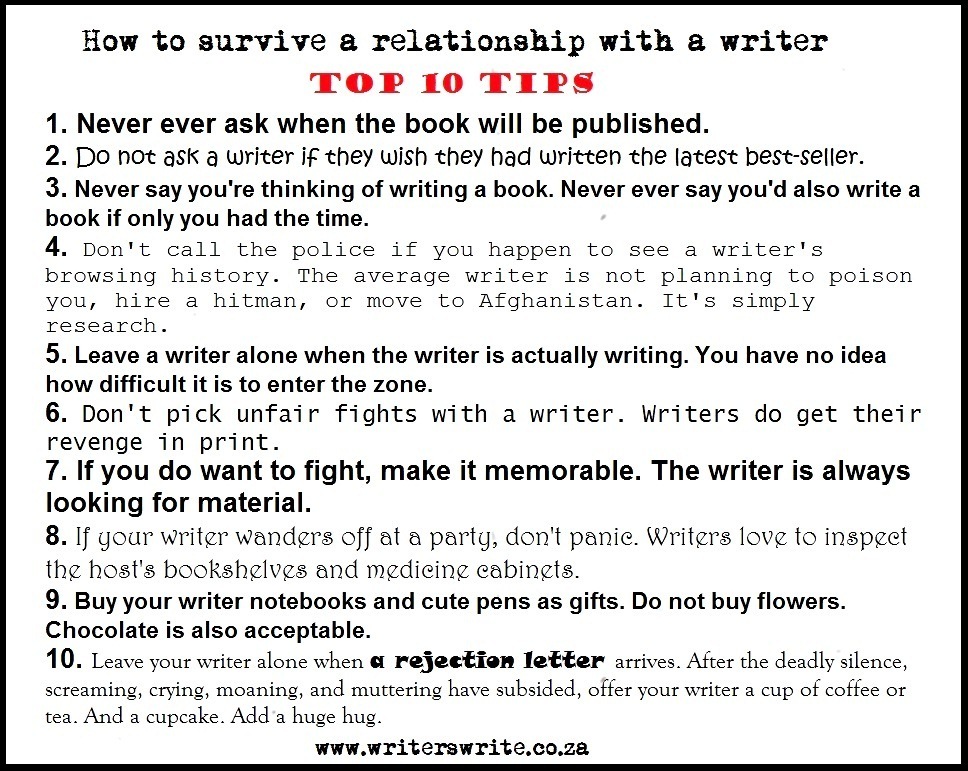 By Amanda Patterson – @amandaonwriting – www.writerswrite.co.za
[box style="notice"]
A version, translated into German (by me) is also available on the German part of this website.
[/box]
–